Lawn & Landscaping Services for Residential & Commercial Properties in Conneaut, OH
Our services include lawn care and maintenance, landscaping, pest control, and more.
Conneaut, OH, is a beautiful city located in Ashtabula County with almost 12,200 residents calling it home. It sits along the shoreline of Lake Erie and provides its residents with gorgeous lakeside views. If you're looking for things to do here, you can visit Conneaut Township Park, where you can enjoy water activities, sit on the beach, and take in the breathtaking area. You can also try wine tasting at the Markko Vineyard and Winery!
At MC Professional Lawn Care and Snow Plowing, we proudly offer our high-quality lawn and landscaping services to residential and commercial properties, along with HOAs, in Conneaut, OH. We can keep your lawn and landscape in tip-top shape with our lawn care, maintenance, and landscaping services, then tackle pests like fleas, ticks, mosquitoes, and more!
---
Our Lawn Care & Maintenance Services Include Fertilization, Weed Control, Lawn Mowing & More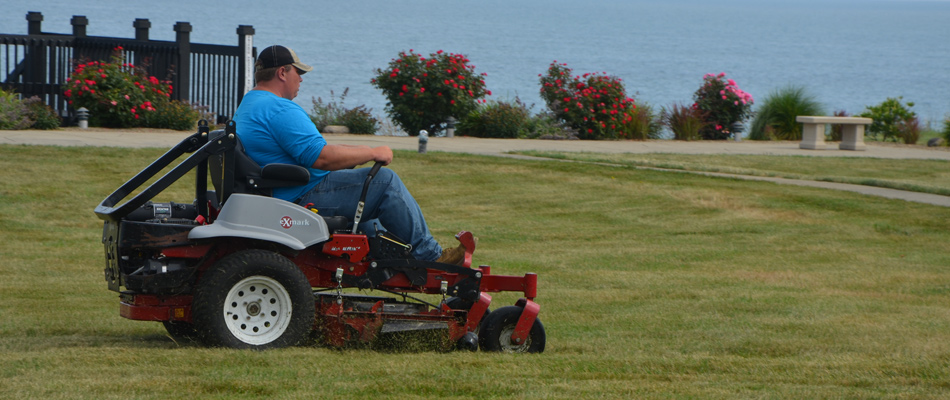 If you want a lush and vibrant lawn, you'll need to take advantage of our lawn care services, which are as follows:
Fertilization: We'll routinely apply our fertilization treatments to ensure your grass receives the nutrients it needs to thrive throughout the year!
Weed Control: We use pre-emergent weed control treatments to prevent weeds from growing on your lawn and post-emergents to tackle existing ones. Some common weeds we target are crabgrass, dandelions, clover, and ground ivy.
Lime Treatments: We will apply our lime treatments to help balance your soil's pH level and make it more conducive for healthy grass growth.
Lawn Disease Control: Our curative treatments will stop fungal diseases in their tracks, including red thread, brown patch, dollar spot, and more.
Grub Control: Our preventative grub control treatments will keep grubs from causing problems for your lawn in Conneaut, OH, in the first place. We also offer curative applications to eliminate an existing infestation.
Aeration: We offer core aeration to loosen compacted soil and make it easier for nutrients and other resources to reach the roots of your grass.
Overseeding: If your lawn looks patchy and thin, we can fix that with our overseeding service! This service involves spreading a premium blend of cool-season grass seeds over your turf to thicken it and fill in bare areas.
Hydroseeding: Our team can perform hydroseeding to grow new, healthy grass on your property.
Lawn Mowing: We'll mow your lawn weekly or bi-weekly throughout the growing season to keep it well-maintained.
Leaf Removal: We can take the dreaded chore of removing leaves off your to-do list.
Fall Yard Cleanups: Our fall cleanup service includes leaf removal, debris removal, lawn mowing, plant trimming, and landscape bed reshaping. We can also clean your gutters and provide pressure washing!
Spring Yard Cleanups: Prepare your property for the new growing season with our spring yard cleanup service, where we'll remove debris, mow your lawn, trim your plants, and more.
---
Keep Your Property Looking Its Best With Our Landscaping Services
If you want to keep your property in Conneaut, OH, looking its best, you've come to the right place! Our landscaping services include the following:
Landscape Bed Weed Control: We can hand-pull and utilize both pre- and post-emergent weed control treatments to keep your landscape beds free of unsightly weeds.
New Lawn Seeding: If you want to establish your new lawn from scratch, we can help! This service includes prepping your soil and spreading seeds to grow new, healthy grass.
Tree & Shrub Disease & Insect Control: We can tackle plant diseases and insects to keep your trees and shrubs healthy.
Industrial Vegetation Control: Our team can clear vegetation from commercial and industrial parking lots and other areas.
Trimming & Pruning: We'll trim your plants to enhance their shape and aesthetic appeal, then prune them to benefit their health.
Mulch & Rock Installation: A mulch or rock ground cover is just what you need to boost the curb appeal of your landscape beds and protect your plants!
Drainage & Grading: We can install drainage solutions to remedy flooding issues on your property in Conneaut, including catch basins, French drains, and more.
Bush Hogging: We'll use heavy-duty equipment to clear thick brush and overgrowth from your property.
We offer irrigation winterization and startup services to safely shut down your irrigation system for the winter and bring it back online in the spring.
---
Send Pests Packing Off Your Property With Our Pest Control Services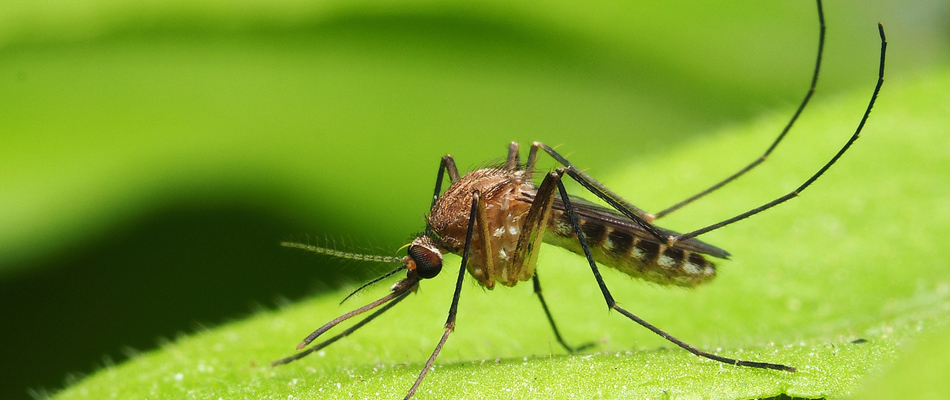 Pests are a nuisance, but we offer pest control services to send them packing off your property!
Perimeter Pest Control: We will spray 3 feet up the exterior wall of your home or business and 3 feet out to create a barrier that prevents pests from entering your inside space.
Mosquito Control: Our mosquito control service includes three treatments, in May, June/July, and late July/early August to drastically reduce the mosquito population on your property.
Flea & Tick Control: We will treat your yard for fleas and ticks in May, June, and July to keep these biting pests away.
Mole & Vole Control: If moles and voles are causing issues on your property, we can get rid of them with our highly effective treatments.
---
Give us a call today to schedule any of our lawn and landscaping services!
Here at MC Professional Lawn Care and Snow Plowing, we offer our top-notch lawn care and maintenance, landscaping, and pest control services to homes, businesses, and HOAs in Conneaut, OH. Give us a call today at (440) 224-2448 to schedule any of our services!