Lawn Care & Landscaping Services for Homes, Businesses & HOAs in Geneva, OH
We offer lawn care and maintenance, landscaping, pest control, commercial snow removal, and other services.
Geneva, OH, is in Ashtabula County and close to Lake Erie. This small city is home to 5,900 people, offering quaint, rural living. If you want to go wine tasting, Old Mill Winery is just the place. You can also take the kids to Memorial Field Playground for a fun-filled day and go hiking, fishing, swimming, and boating at Geneva State Park, which sits along the lake's edge.
At MC Professional Lawn Care and Snow Plowing, we offer expert lawn care and landscaping services for homes, businesses, and HOAs in Geneva, OH. From helping you boast a pristine lawn and well-maintained landscape to providing pest control and commercial snow removal - our team is your go-to for all of it!
---
Keep your lawn healthy and looking its best with our lawn care and maintenance services.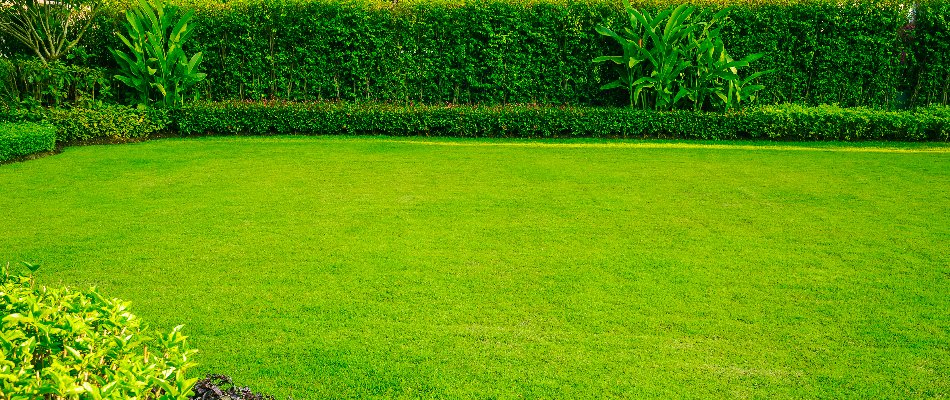 If you want to keep your lawn healthy and looking its best, we can help! We offer various lawn care and maintenance services in Geneva, OH, which are as follows:
Fertilization: We'll routinely fertilize your turf from early spring until late fall to ensure it has a consistent supply of the nutrients it needs to thrive.
Weed Control: We utilize pre- and post-emergent weed control treatments to prevent new weeds from surfacing and eliminate any existing growth.
Lawn Disease Control: Our team can tackle common lawn diseases in Geneva, including red thread, brown patch, dollar spot, and leaf spot.
Grub Control: We offer preventative grub control treatments to keep root-feeding grubs from causing problems in the first place. We can also eliminate an existing infestation with our curative applications.
Aeration: We can perform core aeration in the spring and fall to loosen compacted soil so that nutrients, water, air, and sunlight can reach the roots of your grass more easily.
Overseeding: We use a premium blend of cool-season grass seeds to fill in bare and patchy areas on your lawn and increase its density.
Hydroseeding: Our hydroseeding service is just what you need to effectively and efficiently spread seeds across a large area where you want new grass to grow.
Lime Treatments: Our lime applications are designed to balance out your soil's pH level if it's too acidic. This will help improve your turf's ability to absorb nutrients.
Lawn Mowing: We offer weekly and bi-weekly lawn mowing throughout the growing season to keep your turf neat and manicured.
Spring Yard Cleanups: Our spring cleanup service includes mowing your lawn, removing leaves, trimming your plants, reshaping your landscape beds, picking up debris, and more.
Fall Yard Cleanups: Our fall cleanups will prepare your lawn and landscape for the impending winter season, which includes debris and leaf removal, gutter cleaning, plant trimming, and more.
Leaf Removal: We offer our leaf removal service from November until mid-December to take this dreaded chore off your to-do list.
---
Our Landscaping Services Include Trimming & Pruning, Mulch Installation & More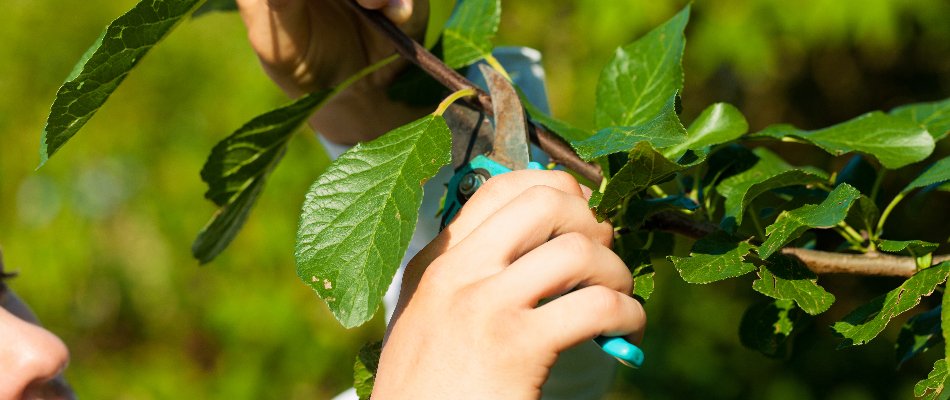 Our landscaping services are just what you need to keep your property in tip-top shape! Here are the services we offer:
New Lawn Seeding: We can help establish your new lawn from scratch via seeding!
Tree & Shrub Disease & Insect Control: We provide disease and insect control treatments to combat damage-causing infections and infestations on your trees and shrubs.
Landscape Bed Weed Control: We can spray or hand-pull weeds from your landscape beds to keep them weed-free. We can also utilize pre-emergents to prevent them from sprouting above the surface.
Trimming & Pruning: We'll trim your plants to enhance their shape and aesthetic, then prune them to benefit their health.
Mulch & Rock Installation: Our team can install a mulch or rock ground cover to make your landscape beds stand out and keep your plants healthy.
Drainage & Grading: We offer drainage and grading solutions to remedy flooding problems on your property in Geneva, OH.
Industrial Vegetation Control: We can control vegetation on commercial properties, industrial sites, parking lots, and other areas.
Bush Hogging: We use heavy-duty equipment to clear thick brush and overgrowth from your property.
Commercial Snow Removal: Our commercial snow removal service is just what you need to keep your business in Geneva open and accessible during the winter season.
We can safely shut down your irrigation system for the winter and bring it back online in the spring via our irrigation startup and winterization services.
---
Say goodbye to pests like mosquitoes, fleas, ticks, and more with our pest control services!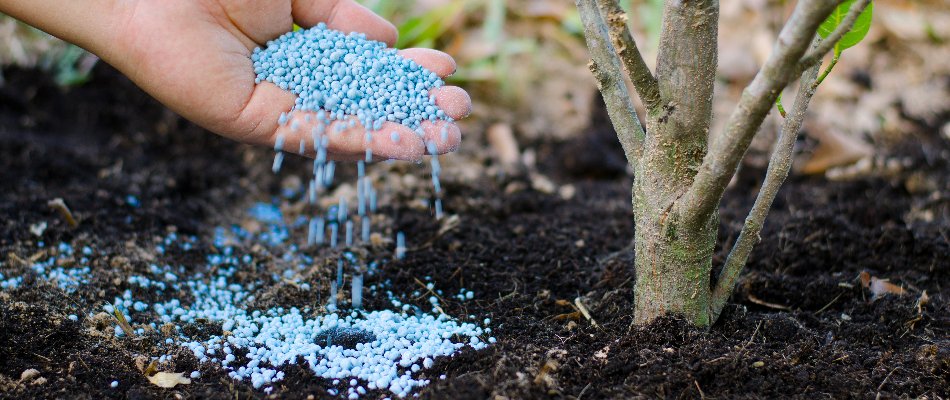 Pests are a nuisance that no one wants on their property. Fortunately, you can say goodbye to creepy crawlers like mosquitoes, fleas, ticks, and more via our pest control services!
Perimeter Pest Control: We'll apply our perimeter pest control treatments three feet up the exterior wall of your home or business in Geneva, OH, and three feet out to create a barrier that prevents pests from invading your inside space.
Flea & Tick Control: Our flea and tick control service includes applications in May, June, and July to keep these biting pests off your property.
Mosquito Control: We'll apply our mosquito control treatments to harborage areas on your property to drastically reduce the mosquito population.
Mole & Vole Control: Our crew utilizes a deterrent to keep moles and voles from damaging your lawn.
---
Call us today to schedule any of our lawn care and landscaping services.
At MC Professional Lawn Care and Snow Plowing, we offer our lawn care and landscaping services to residential and commercial properties, as well as HOAs, in Geneva, OH. Give us a call today at (440) 224-2448 to schedule any of our services!